"Rainbow" is, according to my son, my favourite color. It's the biggest compliment I ever got
I fancy a good book that drags me in another world
my sktechbook is where all my ideas find a first home
I love my family and my friends
I love living in other contries. But no matter how far away I am, my soul stays a european one
I love building new worlds in the sand pit and on the beach as well as in my stories
I want to bring something into this world that matters
The bees in my bud (the German friends of the English ants in the pants) make sure I never stand still
I love nature in general, mountains specifically, but the sea is where my heart feels at home
I love to travel and to explore and discover other parts of the world
The more formal information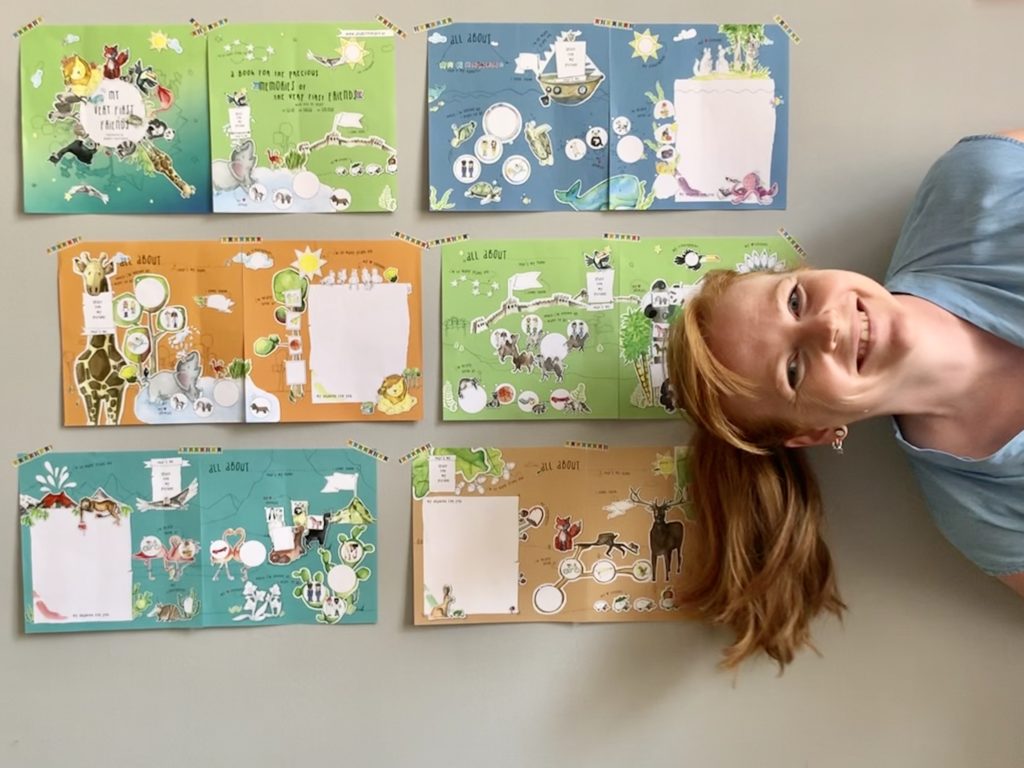 I am Arabell Watzlawik, a German illustrator and storyteller. Already being a little child I loved to listen to the stories my granddad told me. To tell stories with words and illustrations is like a red thread that you can find in my whole CV.
I work since nearly 20 years using texts and pictures, watercolors and pencils, mixed media and collages. My first book has been published directly after university, explaining as a cartoon the coin making process in the 18th century. This book has been awarded within the scope of the Youth-Culture-Price of the federal state Saxony-Anhalt. While working the following years in marketing departments of an international enterprise, I discovered my love for traveling and exploring other countries and different cultures.
My mission is to inspire other people, children specifically, to explore, understand and change the world with the help of stories and illustrations. My stories, no matter if drawn or written, are as colorful and diverse as life.