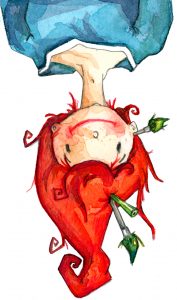 Information according to § 5 TMG
Arabell Watzlawik
Tulpenstraße 18
06126 Halle (Germany)
Email: info[at]arabellvirtuell.de
Content responsible according to § 55 Abs. 2 RStV: Arabell Watzlawik
We make every effort to keep the information on our Web site current,
but accept no liability whatsoever for the content provided. Pursuant to
§7 par. 1 of TMG (German Tele-Media Act), the law limits our
responsibility as a service provider to our own content on these Web
pages.
According to §§8 to 10 of TMG, we are not obligated to monitor third party information provided or stored on our Web site. However, we shall promptly remove any content upon becoming aware that it violates the law. Our liability in such an instance shall commence at the time we become aware of the respective violation.
The contents and works on these pages created by the site operators are subject to German copyright law. Duplication, processing, distribution and any form of commercialization of such material beyond the scope of the copyright law shall require the prior written consent of its respective author or creator. Downloads and copies of these pages are only permitted for private, non-commercial use. Insofar as the content on this site was not created by the operator, the copyrights of third parties are respected. In particular, contents of third parties are marked as such. Should you nevertheless become aware of a copyright infringement, please inform us accordingly. As soon as we become aware of any infringements of the law, we will remove such content immediately.
Our site contains links to third-party Web sites. We have no influence whatsoever on the information on these Web sites and accept no guaranty for its correctness. The content of such third-party sites is the responsibility of the respective owners/providers.
At the time third-party Web sites were linked to ours, we found NO GROUNDS WHATSOEVER of any likely contravention of the law. We shall promptly delete a link upon becoming aware that it violates the law.
This website uses Google Analytics, a web analytics service provided by Google Inc. ("Google"). Google Analytics uses. "Cookies", text files that are stored on your computer, to help analyze how users use the website. The information generated by the cookie about your use of this website are usually transferred to a Google server in the US and stored there. In the case of activation of IP anonymization on this website, your IP address will be truncated within Member States of the European Union or other parties to the Agreement on the European Economic Area.Only in exceptional cases will the full IP address transferred to a Google server in the USA and is shortened. On behalf of the operator of this site Google will use this information to evaluate your use of the website, compiling reports on website activity and providing other website activity and internet related services to the website operator. Which is within the scope of Google Analytics by your IP address is not associated with any other data held by Google.You may refuse the use of cookies by selecting the appropriate settings on your browser; however, we point out that you can optionally use to their full extent in this case not all functions of this website. You can also prevent the data generated by the cookie about your use of the website (incl. Your IP address) to Google and the processing of these data by Google, by downloading available at the following link browser plugin and install: http://tools.google.com/dlpage/gaoptout?hl=de.
Sie können die Speicherung der Cookies durch eine entsprechende Einstellung Ihrer Browser-Software verhindern; wir weisen Sie jedoch darauf hin, dass Sie in diesem Fall gegebenenfalls nicht sämtliche Funktionen dieser Website vollumfänglich werden nutzen können. Sie können darüber hinaus die Erfassung der durch das Cookie erzeugten und auf Ihre Nutzung der Website bezogenen Daten (inkl. Ihrer IP-Adresse) an Google sowie die Verarbeitung dieser Daten durch Google verhindern, indem sie das unter dem folgenden Link verfügbare Browser-Plugin herunterladen und installieren: http://tools.google.com/dlpage/gaoptout?hl=de